Treya Lite Convertible Satchel/Backpack
Exceptionally versatile, Treya Lite is three bags in one: a messenger for commuting to work, a backpack for hands-free convenience, and a briefcase for going to meetings in style.
Modern yet classic
Sleek and minimalist design
Three carrying modes
Extremely versatile, choose the mode that fits your journey.
Carry all your essentials
Treya Lite holds up to a 13" laptop, and other everyday items such as a portable battery, cables, documents and more.
Removable
Remove Treya Clutch and use it as a compact way to carry your phone and cash when going out for lunch or coffee.
Magnetic cover flap
Keep your belongings covered and quickly accessible.
Zippered compartment
Keep your things safe with a full-length zippered main compartment
Napoleon pocket
A zippered rear Napoleon pocket keeps important items close and secure.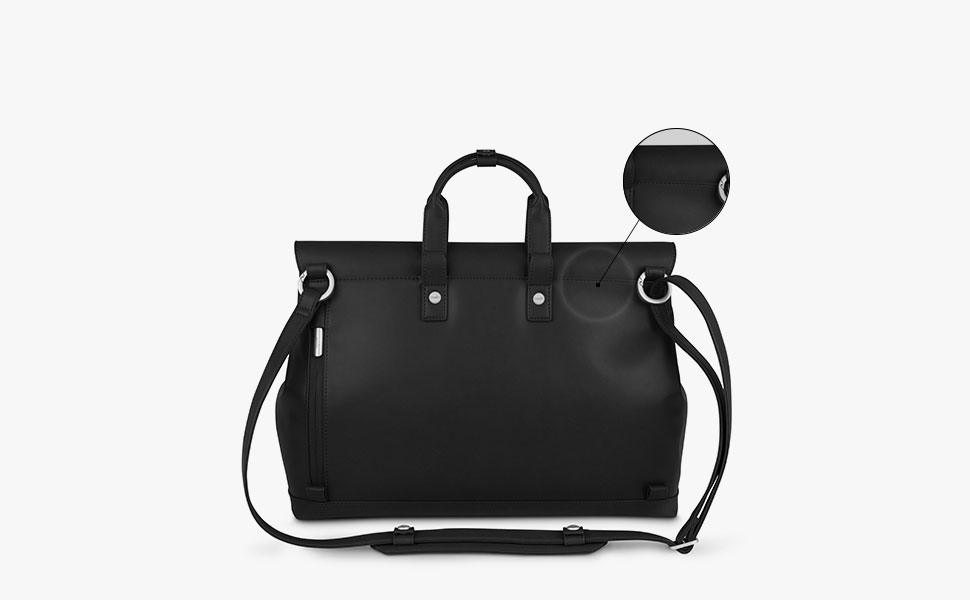 Secret slide pocket
Slide in your phone, work badge, or other items that need to be stored and easily retrieved.
Expanded storage
The main compartment unsnaps to give you more space.
Handle strap snap
Keep your handles organized and neat for smooth carrying.
Vegan leather
Crafted from premium vegan leather for an animal-friendly carry solution.
Metal accents
Zinc alloy snaps and zippers for added style and durability.
Weather-resistant
To ensure your belongings stay safe and dry in all weather conditions.