SnapTo™ Transformer Pad
Black
Add SnapTo mounting capabilities to any phone with this convenient mounting pad.
Snap to it
This pad enables your device to be compatible with any of Moshi's SnapTo mounts.
Strong and secure
Industrial-grade adhesive adheres the pad to your device.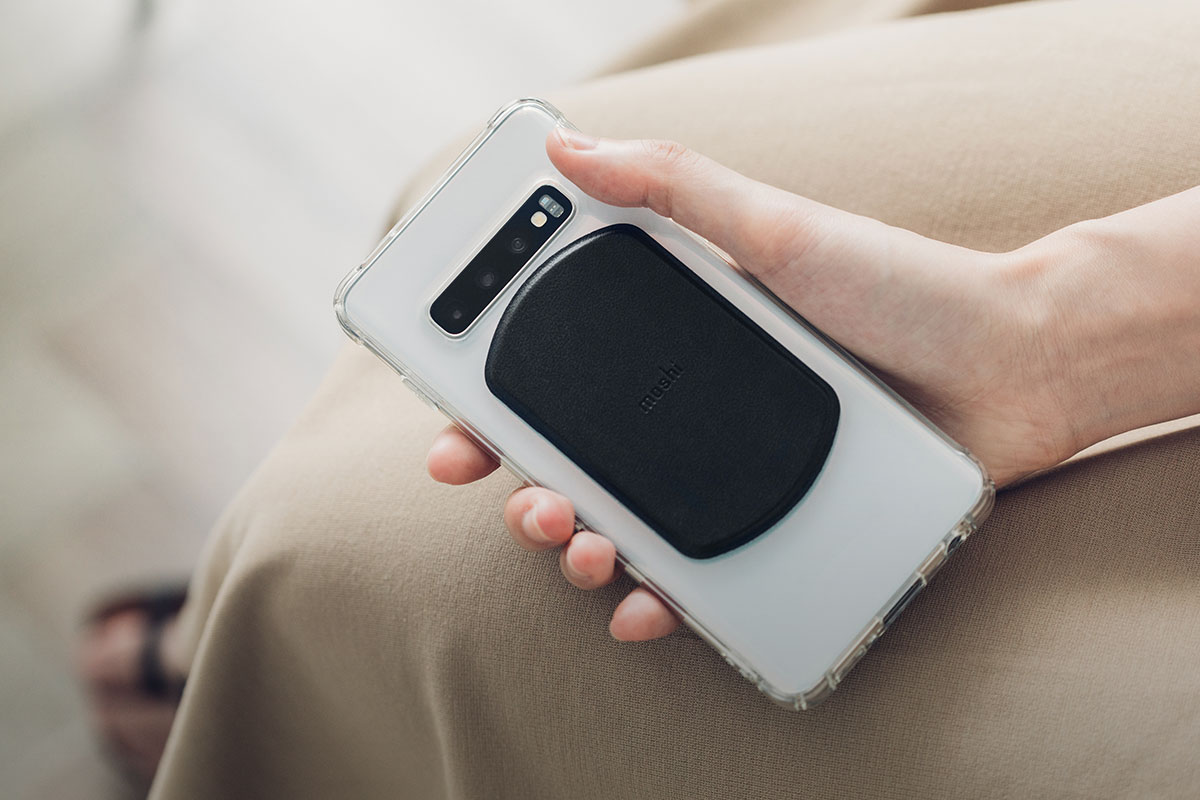 Works with cases too
Add SnapTo functionality to your device, even if you have a case on. (Designed for cases with a smooth finish; fabric cases not supported.)
Wireless charging pass-through
Install the mounting pad in the center of your device for wireless charging pass-through. Alignment tool included. Due to rear fingerprint sensors, center alignment can not be guaranteed on all devices.