SnapTo™ Magnetic Car Mount with Wireless Charging
The easiest-to-use and most efficient wireless car charging system available. One-handed magnet mount with no external pieces stuck to your case. Mount your phone anywhere in your car using the vent clip or dashboard adapter. A SnapTo™ case by Moshi is required.
Qi-certified
Certified by the Wireless Power Consortium to ensure quality and reliability.
Fast wireless charging
Keep your device powered up even when using energy-intensive apps like GPS.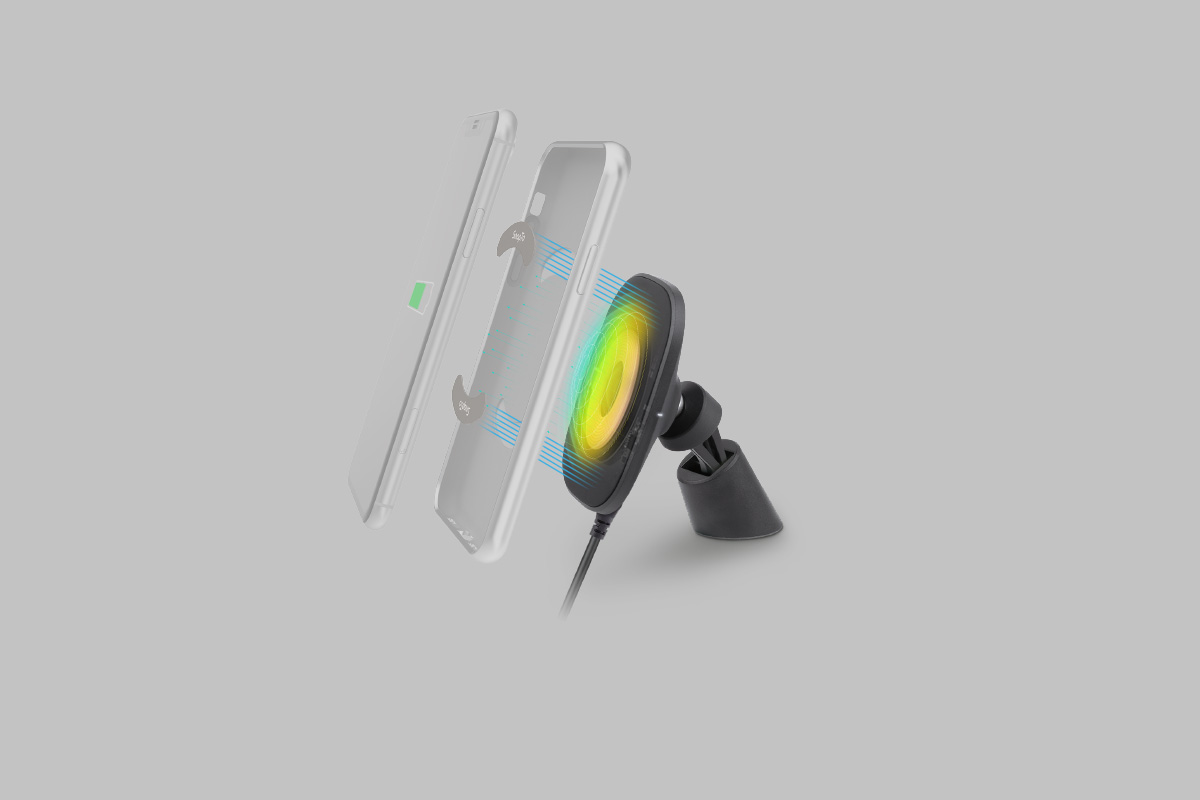 Perfectly-aligned
Designed to work with any SnapTo™ case* by Moshi, enjoy optimal charging efficiency with perfect alignment.
Dual-mounting options
Mount your phone in the car using the vent mount or the dash adapter.
Strong and secure
The 3M industrial-grade adhesive holds up to 2.2 lbs (1.0 kg), strong enough for 4 iPhones.
Flexible viewing
Rotate the base to increase your viewing angle.