Carta Compact Messenger Bag
Casual yet stylish, Carta is the ideal everyday work bag thanks to its modern yet classic look. The messenger's compact design is roomier than it appears, carrying any laptop up to 13" with plenty of room for your essentials.
Ditch the laptop bag
Dedicated compartment with cushioned sides to protect your laptop from bumps and shocks during your travels and keep it safe from keys, pens, and other scratch-inflicting items. Suitable for laptops up to 13".
Access the essentials
A convenient stash pocket on the front of the bag gives easy access to keys, coins, and transport cards, while a full-length zipper pocket on the back keeps more important items close to your body for added security.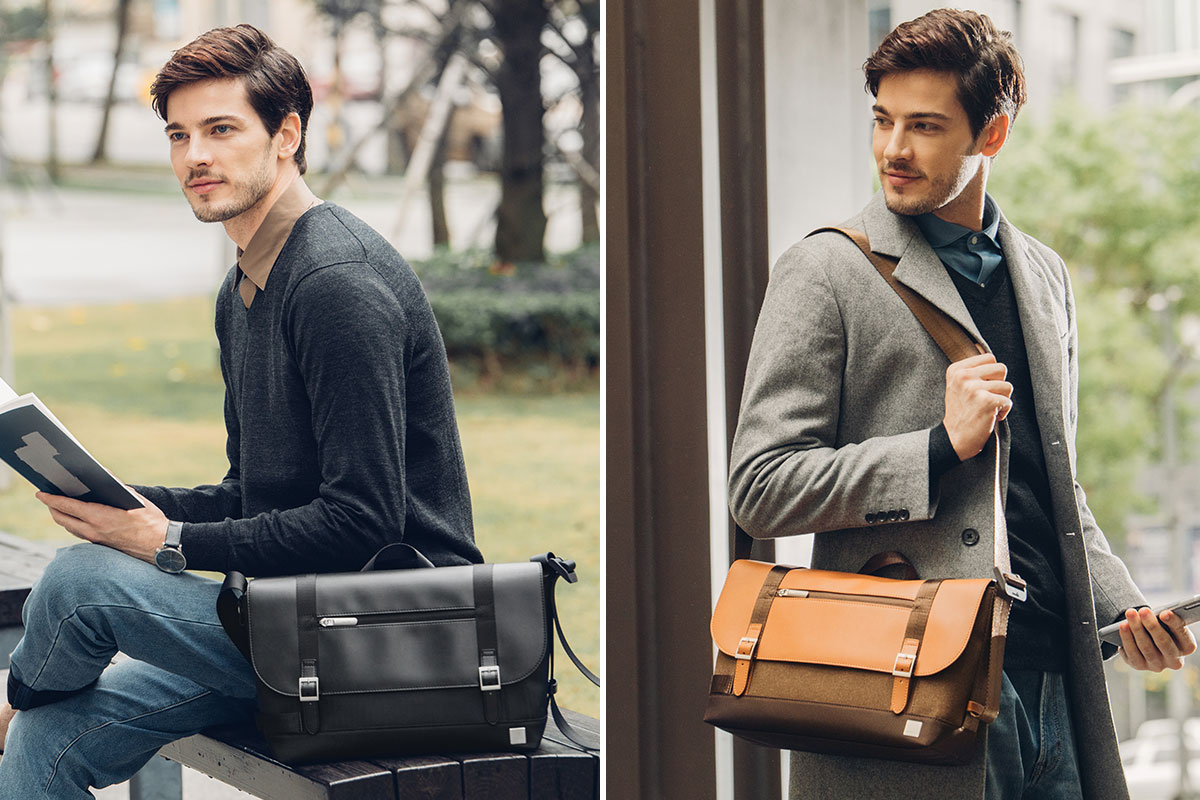 Protect your data
A zippered internal pocket with RFID shielding prevents your personal data from being skimmed without your knowledge.
With you rain, hail, or shine
Premium vegan leather and twill construction with a weather resistant exterior coating helps to repel rain and snow, keeping your belongings safe and dry no matter the weather.
Get more attached
A side strap loop allows you to hook your water bottle holder (sold separately), an ID badge, or key ring.
Vegan leather
Crafted from premium vegan leather for an animal-friendly carry solution.
Weather-resistant
To ensure your belongings stay safe and dry in all weather conditions.
Secure
Keep your belongings safe with a full-length zippered rear pocket.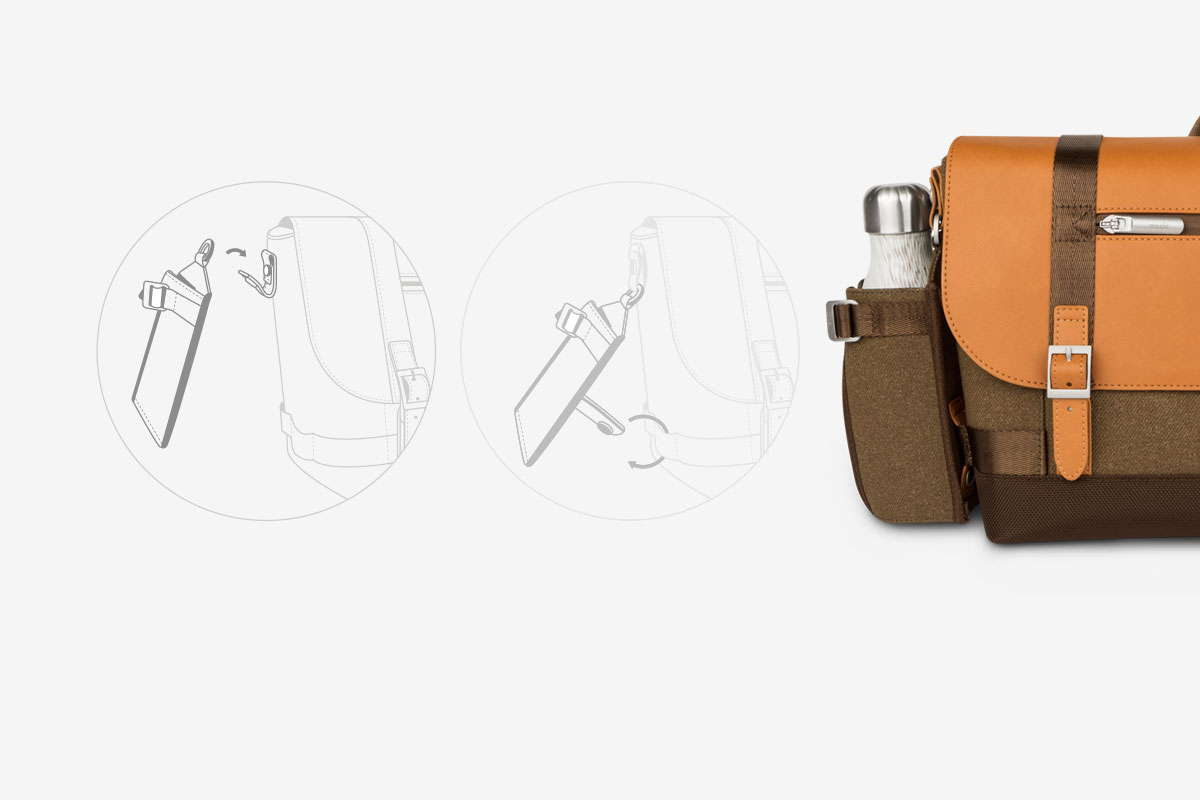 How to attach the Water Bottle Holder
Unsnap the loop to attach Water Bottle Holder. Snap to close.