Adjustable Body Strap
The Adjustable Body Strap is designed to complement Moshi's Aro, Aro Mini, Treya Clutch, and Altra, keeping your hands conveniently free to carry your laptop, coffee, kids, pets, or just focus on the task at hand. Vary your carry by wearing it crossbody, on the shoulder, or around the neck to suit your mood or the occasion.
CONVERTIBLE SLIPKNOT DESIGN
Wear it how you want
The convenient slipknot design can be adjusted to complement your bag, clutch, or cell phone with a length ranging from 82-148 cm (32"-58") for the ideal fit no matter how you choose to carry.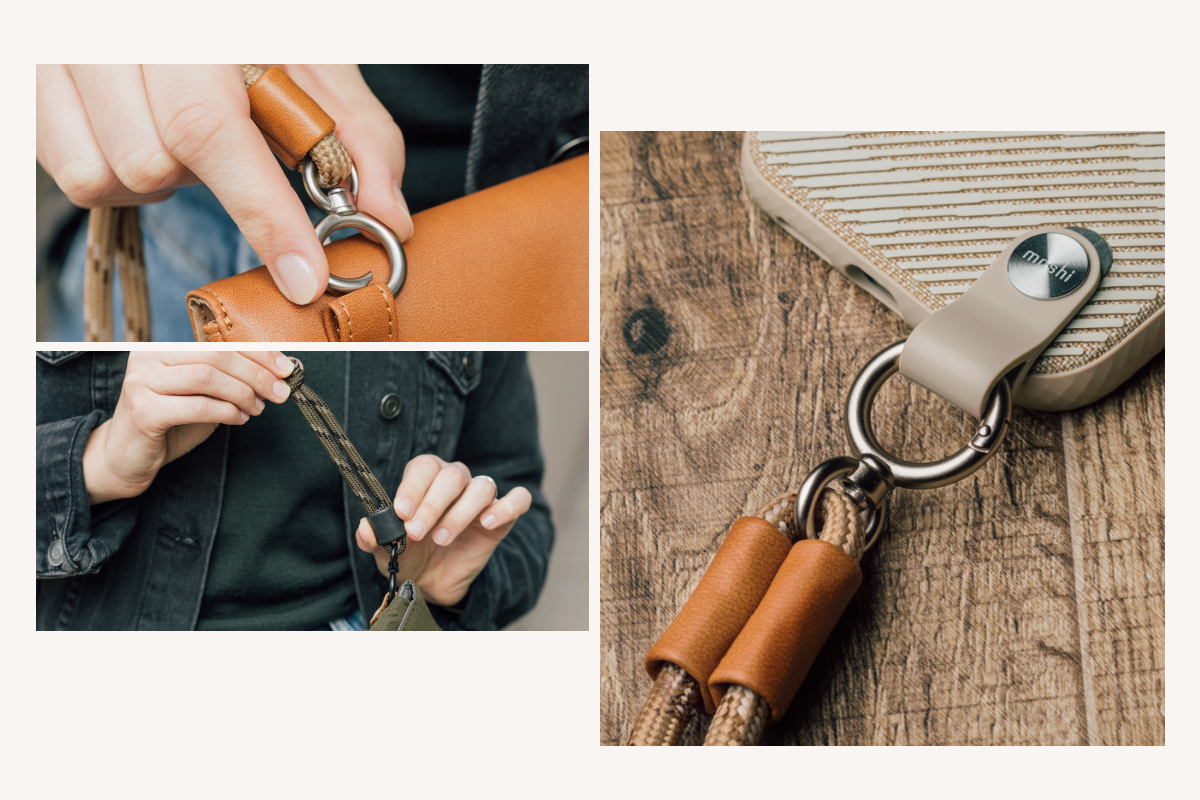 PREMIUM METAL CLASP
Convenience and security
Quickly and easily snap the Adjustable Body Strap to your bag, wallet, or phone. Designed for durability with spring-loaded latches for easy, secure installation and an extra level of protection against unexpected accidents.
STYLISH VEGAN LEATHER LOOPS
Premium feel, durable material
Crafted from premium animal-friendly vegan leather to keep the straps neatly organized no matter the length while also holding the metal clasps in place to prevent slipping.
SAVE WITH A BUNDLE
The perfect partnership
Specially designed to clip to Moshi's Aro, Aro Mini, Treya Clutch, and Altra, but can also work as a strap for wallets, keys, ID badges, and more. Save $5 when you buy the Adjustable Body Strap with any Moshi product. (Discount applied at checkout)